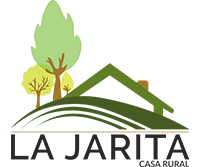 This cottage belonged to the family of La Temprana, long, long, long ago.

Why was it called La Temprana? This is the secret kept by La Jarita with much suspicion of more than one hundred and fifty years of antiquity.

Would you like to know it?
Located in the village of El Pinar, specifically in Las Casas about 900 meters above sea level.

To get to La Jarita we do it for a rural path, because the house is barely separated about 100 m from the road in an elevated, quiet and quiet area, guaranteeing tranquility and direct contact with nature, as well as splendid Overlooking the sea and the village of Las Casas, surrounded by fruit trees and almond trees, very close to the pine forest and some trails.
This house was built with stone walls of about 60 cm. Thick and has many details of life in the field during the XIX century.

Calle Asomada del Pueblo, S/N (38914) El Pinar, El Hierro – Santa Cruz de Tenerife